Local Government Compensation 101 (Plus 5 Mistakes Not to Make)
Understand how to manage local government compensation from conducting a compensation analysis to how to manage salary compression issues.
---
Carol M. Granfield, senior consultant at Municipal Resources, Inc., Meredith, New Hampshire, joined the International City/County Management Association (ICMA) 2018 annual conference in Baltimore to address local government compensation practices.
Granfield said payroll is typically 50 percent of a municipality's budget and that to manage compensation, leaders should decide where the community wants to be in terms of competitiveness with the marketplace.
Today, local government employers are challenged to take into account that five generations, that all have different compensation expectations, will be in the workforce by 2020.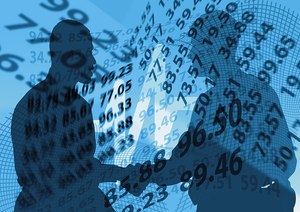 It's imperative to look at both benefits and salaries, and factor in employment longevity, Granfield said. Compression -- when entry wages are similar to the wages of those with longevity -- is becoming a more common concern among local government employers.
When there are small differences in pay regardless of experience, skills, level or seniority, discord can develop, Granfield said. She explained that she performed a Colorado "decompression study" to address one client's employee morale. The community ultimately compensated longevity, but also wanted to recognize experience, education and relevant licenses beyond the standard. In the end, it cost $300,000 to address the compression issues among the salaries of about 100 employees.
The opportunity to offer innovative benefits should also not be overlooked in the local government workforce, Granfield advised. Benefits like doggie daycare and student loan payback can help attract talent to public services.
5 Local Government Compensation Mistakes Not To Make
Not differentiating performance and rewards enough
Assuming employees have no other options regarding job opportunities
Not making changes to compensation plans
Not communicating compensation changes clearly
Not implementing pay plans in a consistent manner
Review and download Granfield's presentation:
Local Government 101 Competitve Pay for Local Government-2018 Conference Handout_0 by Ed Praetorian on Scribd