Houston & Dallas Pension Reform Legislation Moving
Pension reform legislation before Texas state legislators continues to fuel disagreements between Houston and Dallas leaders and public safety employees.
---
The Texas Senate recently passed a bill on Houston's reform plan, and it moves on to the House of Representatives. The police pension fund and union, the Greater Houston Partnership and municipal pension officials were all on board, though the fire pension members opposed the pension reform legislation as punitive toward firefighters.
However, the Senate added an amendment giving the city the flexibility to move to a different type of retirement plant. A recent report co-authored by Josh McGee, the recently confirmed chair of the Texas Pension Review Board, recommended Houston consider moving new employees to defined contribution plans.
But Houston police and municipal unions largely feel that shifting to defined contribution plans is a bad idea, according to a report by The Texas Tribune.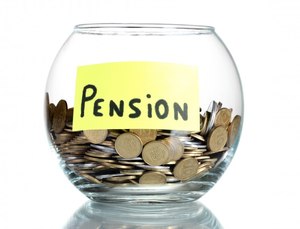 Mayor Sylvester Turner said in recent days he was confident the bill would pass the House.
#TXlege Senate passed #HoustonPensionSolution 25 to 5, receiving unanimous support from Democrats + 75% Republican Caucus #StateofHOU

— Sylvester Turner (@SylvesterTurner) May 4, 2017

Mayor Mike Rawlings does not support Dallas pension reform legislation the House just approved that commits the city to paying additional money into the system, according to the Dallas Morning News. The Dallas bill would cut active police and firefighters' benefits, who would be required to put more of their money into the system, and it limits future benefit increases for retirees.

"I am not surprised, but I am incredulous," Rawlings said. "The House dealt a brutal blow that was devastating to the taxpayers of the city of Dallas. They have been taken to the alley and beaten up pretty bad over this."

Police and fire unions marched on city hall and are at odds with Rawlings, who is against the city paying for the escalating minimum payment proposed. Changes are still being made to the bill, and the Senate could amend the Dallas pension reform legislation bill further.