6 Detroit Doctors Indicted for Opioid-Driven Healthcare Fraud
The doctors are accused of supplying 13 million+ doses of prescription opioids and committing $500 million in medical fraud in Macomb County.
---
The following doctors were indicted for cheating Medicare and Medicaid out of almost $500 million, according to the Detroit News:
Dr. Rajendra Bothra, 77, of Bloomfield Hills
Dr. Eric Backos, 65, of Bloomfield Hills
Dr. Ganiu Edu, 50, of Southfield
Dr. David Lewis, 41, of Detroit
Dr. Christopher Russo, 50, of Birmingham
Dr. Ronald Kufner, 68, of Ada
The 56-count indictment charges the six doctors with healthcare fraud conspiracy -- a 10-year felony -- with multiple counts of healthcare fraud and drug crimes related to prescribing 13,217,987 doses of opioids.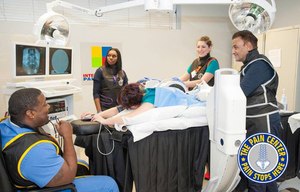 The doctors provided OxyContin, Vicodin, hydrocodone and Percocet and billed Medicare, Medicaid and Blue Cross/Blue Shield of Michigan for the maximum number of services and procedures possible, according to the story.
It began in January 2013 and continued until last month.
The complaint alleges the doctors, whom all worked at Bothra's clinics -- The Pain Center USA in Warren and Eastpointe, and Interventional Pain Center in Warren -- charged for medically unnecessary services and equipment. It also accuses the doctors of putting patients receiving prescription pain medications into unnecessary treatments, including injections.
The conspiracy cost:
Medicare more than $182.5 million
Medicaid $272.6 million
Blue Cross/Blue Shield $9.2 million
The doctors all worked in various capacities at Bothra's pain clinics, luring patients by prescribing opioids, the indictment alleges.
Physicians who engage in the illegal and negligent prescribing of controlled substances in order to unjustly enrich themselves of taxpayer dollars will be held accountable" said Lamont Pugh III, special agent in charge, U.S. Department of Health & Human Services, Office of Inspector General.
While some were released on usecured bond, and banned from prescribing drugs or billing federal healthcare programs, Bothra was held without bond pending. A federal magistrate judge recently denied bond citing flight risks, according to the Detroit Free Press. Bothra is appealing that decision.
Healthcare professionals who prey on patients who are addicted to opioids in order to line their pockets is particularly egregious," said U.S. Attorney Matthew Schneider.
Bothra is a former Chief of Surgery of Holy Cross Hospital and has been lauded with achievements, according to India Abroad. The publication said he is a high profile Indian American Republican Party activist and even held fundraisers for President George H.W. Bush.
According to Insurance News Net, the case was investigated by Pugh's office and the Federal Bureau of Investigation, with the assistance of the Drug Enforcement Administration, the city of Warren Police Department and Blue Cross/Blue Shield - Corporate and Financial Investigations.
The case is being prosecuted by Assistant United States Attorney Brandy R. McMillion.