Calif. police department receives grant to fight alcohol-related harm
The funds will be used to reduce the number of alcoholic beverage sales to minors and obviously intoxicated patrons, officials said
---
By Matt Szabo
Daily Pilot, Costa Mesa, Calif.
HUNTINGTON BEACH, Calif. — The Huntington Beach Police Department has received a $62,302 grant from the California Alcoholic Beverage Control in order to address alcohol-related harm in the community.
The grant strengthens local law enforcement efforts by combining the talents of local police officers and ABC agents, Sgt. Jake Knox of the Special Enforcement Team said. ABC agents have expertise in alcoholic beverage laws.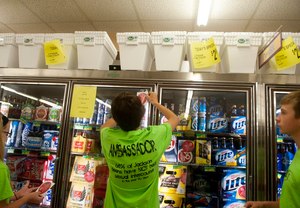 "This is important to the city of Huntington Beach in order to increase protection for youth and to shut down problem locations that can reduce the quality of life in neighborhoods," Huntington Beach Police Chief Robert Handy said in a release.
The grant, which is valid for 2020-21, is one of more than 50 awarded in California to local law enforcement agencies, through ABC's Alcohol Policing Partnership. The funds will be used to reduce the number of alcoholic beverage sales to minors and obviously intoxicated patrons, Knox said, as well as illegal solicitations of alcohol and other criminal activities like the sale and possession of illegal drugs.
"The program has helped improve safety in communities we serve," said Eric Hirata, who was appointed as ABC director last month by Gov. Gavin Newsom. "We've seen a real difference in the communities where the grant program resources have been invested."
Alcohol is not permitted on beaches in the city but is served in bars and restaurants on Main Street and surrounding areas downtown, as well as certain locations in Central Park.
The Huntington Beach Police Department conducted DUI/driver's license checkpoints on both Friday and Saturday nights in the city. According to arrest logs, nine people were arrested in the city over the weekend for driving under the influence, and nine more were arrested for disorderly conduct involving alcohol.
©2020 the Daily Pilot (Costa Mesa, Calif.)
McClatchy-Tribune News Service