5 Ways 911 Emergency Services Will Advance This Year
Advanced mobile location and other technologies will enhance 911 operations in 2019, according to Amir Elichai, Carbyne CEO and founder.
---
In 2018, the United States commemorated the 50th anniversary of 911 emergency communications, which has saved countless lives since the first call was placed in Haleyville, Alabama. But while the world has seen profound technological change in the past half century in almost every field of human endeavor, emergency services have been slower to adapt -- posing a significant hurdle to effective public safety.
Although 911 has remained largely the same for the past 50 years, there was progress in 2018 with more aging systems upgrading as localities looked to enhance their emergency response capabilities through new technologies. This trend will accelerate in 2019 with a new wave of innovation that will enhance emergency response throughout the country. Here's five ways technology will enhance 911 services.
#1 Adopting Mobile Location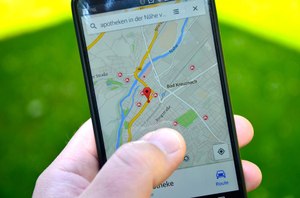 This year will be the year of Advanced Mobile Location (AML) in 911, which first made waves when Apple introduced the feature in early 2018. Harnessing GPS and Wi-Fi chip data, the feature enables emergency dispatchers to determine a caller's exact location, even down to a particular room within a building.
Thanks to Apple's Enhanced Emergency Data (EED) and Android's Emergency Location Services (ELS) -- featured on all smartphones with at least iOS v12 and Android OS v4, respectively -- millions of smartphone owners already have AML on their devices. A majority of PSAPs have call-handling software that supports EED and ELS. Expanding coverage to all PSAPs is literally a matter of life and death. As the Federal Communications Commission noted, improved location accuracy capabilities will not only reduce response times, but save upwards of 10,000 lives per year.
Funding for call-handling software comes via the small 911 surcharges customers receive on their annual phone bills. However, the FCC reported that states have diverted $1 billion in 911 funds to other programs since 2009 -- a problem that's starting to garner attention from lawmakers and must be resolved to ensure that PSAPs are equipped with the tools and technology necessary to carry out their work.
Challenges notwithstanding, AML's tremendous benefits for public safety will lead to greater adoption in the near future, with a steep adoption curve over the next five to seven years.
#2 Mobile Technologies Enhance 911 Operations
The current 911 infrastructure was designed for landline phones, but only about two in five U.S. households currently have a landline, underscoring the need for infrastructure upgrades that reflect today's mobile-first reality.
Text-to-911 services not only fit this reality, but offer a variety of other benefits as well. Texting solutions, for example, enable citizens with speech and hearing impairments to more easily access and utilize 911. Text-to-911 also provides a means for callers in situations that render them unable to speak to reach dispatchers. These benefits help explain why text-to-911 was a major upgrade for legacy 911 infrastructure in 2018.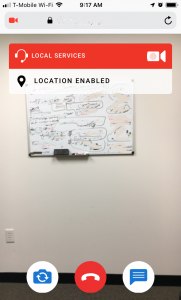 Mobile users of 911 can also provide 911 call centers with real-time video streaming, which has a plethora of benefits for dispatchers as well as the callers. When victims or others at the scene can livestream video from the emergency itself, dispatchers benefit from greater situational awareness, helping them prioritize calls, optimize their resource preparation and decrease time to dispatch.
Moreover, video-based solutions promise to help cut back on non-emergency and prank calls, a major problem confronted by 911 call centers. The National Emergency Number Association reports that phantom calls -- including accidental dialing, random dialing and automatic dialing – account for up to 70 percent of 911 calls in some areas. The greater visibility provided by real-time video will mitigate against prank and phantom calls, enabling dispatchers to focus their time and energy on true emergencies.
#3 Embracing Cloud Reliability
As recent power outages affecting millions of Americans illustrated when emergency call centers went offline, legacy 911 systems lack the necessary resilience to serve citizens in the face of natural disasters. No citizen should ever experience a 911 outage -- and to ensure the resilience and flexibility of today's emergency services, moving to the cloud offers a tried-and-tested pathway to better service.
The cloud delivers redundancy, durability and cost-efficiency. Single points of failure -- like ones where call-takers can't reach emergency call centers due to snow storms -- are eliminated. Now dispatchers can continue to provide service from their laptops via the cloud, even if they are snowed in. Additionally, the cloud provides flexibility. In instances where Public Safety Answering Points (PSAPs) must be evacuated at short notice, cloud capabilities enable call-takers and dispatchers to quickly relocate to locations with secure, high-speed data connections.
No less important, the cloud offers enhanced cybersecurity protections. Given the highly sensitive nature of the data citizens often provide 911 dispatchers, securing that data is of paramount concern, and will lead more PSAPs to move toward cloud-based data solutions.
#4 IoE: Internet of Emergency
Phones -- mobile or landline -- are not the only devices capable of reaching 911. IoT devices, including wearables and IoT-enabled cars, are being developed to contact emergency services automatically and transmit vital data to dispatchers.
This is proving highly beneficial in cases where a phone may not be within easy reach – as was the recent case of a Florida woman who used her Apple Watch to reach 911 following a car accident in which her vehicle was submerged in water.
Connected cars will also be critical to ushering in next-gen 911. New car models in the European Union are required to be equipped with eCall, a feature similar to OnStar, that automatically calls emergency services in the event of an accident. The E.U. parliamentarian in charge of the law requiring eCall said that it will reduce response times by 50 percent in rural areas and 40 percent in urban locales, saving up to 1,500 lives annually.
The IoT won't only help accelerate emergency response for people on the go. Smart homes equipped with connected devices like light sensors, smart speakers and smoke detectors will be able to connect with 911 in an unfolding emergency -- a fire, a home invasion or a health-related episode, for example -- and new startups are working to make this a reality.
#5 Promoting Dispatchers' Wellbeing
Beyond the technological and infrastructural problems plaguing 911 systems, call centers face an additional significant challenge: finding enough workers. Strenuous hours, hefty responsibilities, and the sheer emotional exhaustion from listening to callers describe indescribably traumatic events have made recruitment and retention extremely difficult.
According to research from Northern Illinois University, dispatchers' exposure to trauma places them at elevated risk for symptoms associated with post-traumatic stress disorder, a finding that highlights the need for enhanced measures to promote their wellbeing.
Introducing solutions like video streaming can actually help combat symptoms of trauma for dispatchers, given that call-takers will no longer be left to envision each scenario in their own minds -- a process that often lends itself to imagining the worst-case scenario. Video feeds can also help provide closure, although it is also essential that call-takers have the ability to turn off feeds and let the system record them instead.
These enhancements represent an excellent start to the effort to bring 911 fully into the 21st century -- but much more remains to be done to ensure that the technology and infrastructure upon which emergency services rely is resilient and advanced enough to aid dispatchers in their crucial work of promoting public safety and helping save lives.
Editor's Note: Updated March 14, 2019 with 911 mobile caller live demo image.